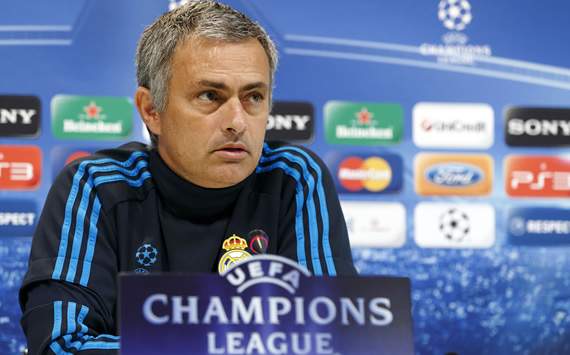 "Every player has to know that Real Madrid reaching the final is more important than them being there," the Portuguese told reporters at a press conference on Tuesday.
"Players can't be selfish. I would take a suspension now so that we make a final. A player has to be the same."
However, Mourinho argued that each and every member of his squad warrants the right to grace May's showpiece event at the Allianz Arena.
"We want and believe that we deserve to be in the final," he declared. "Now we just have to do it.
"But Bayern are a very good team: the coach, the players. They all have the right to think they can reach the final.
"However, when I look at my players all I see is excitement. We want to win and that's the most important thing. Tomorrow [Wednesday], we are going to try to reach the final. These players deserve it."
Madrid's much-vaunted forwards were not at their best in Munich last Tuesday but Mourinho is expecting them to be firing on all cylinders in the Spanish capital.
"Bayern know the offensive potential that Real Madrid have and that it is normal that we score at home," the two-time Champions League winner argued.
"We will stick to our style of play and philosophy to the end. We know what we want to do.
"The most important thing is knowing the character of the players and what they are capable of and our players are as calm as they have to be for a match like this."
Madrid's eagerly awaited clash with Bayern gets under way at 20.45CET.