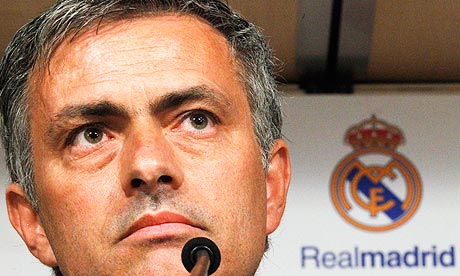 According to newspapers and agents Jose Mourinho signed a contract for 4 years for Real Madrid.He will get 10,000,000 sterlin per year and he will be the most earning coach of the world.
Jose Mourinho is a very succesfull coach and maybe he is the best coach in the world now.Two days ago he won the champions league cup with Inter at Santiago Barnebau beating Bayern Munchen.
I hope he will win La Liga Championship & Champions League Cup next year beating our biggest competitor Barcelona.
WELCOME MOURINHO TO WORLD BIGGEST CLUB REAL MADRID