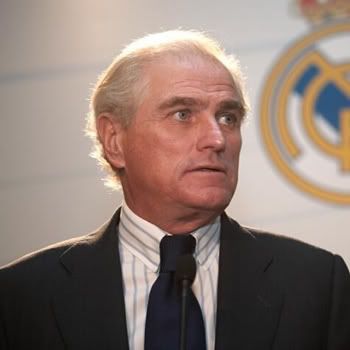 Manchester United boss Alex Ferguson has been branded 'senile' in Spain and compared to Spanish dictator General Franco.
Real Madrid president Ramon Calderon said Ferguson was 'getting old' after an interview in which Manchester United's coach resurrected Real Madrid's links with Franco.
Madrid-based paper Marca responded with a series of five pictures of Ferguson changing into Franco, with a headline 'Ferguson Senile'.
"I'm not going to waste any time answering him. I admire his history but recently he has gone a bit senile," 'The Sun' quoted Calderon, as saying.
Ferguson's own comments came as he slaughtered Real's arrogant pursuit of Ronaldo during the summer.
The no-nonsense Scot, 66, said: "What made it really obscene was that Madrid, as General Franco's club, had a history of being able to get whoever and whatever they wanted before democracy came to Spain."
Ferguson will understandably be furious with the attack in Spain, prompted by his refusal to sell Ronaldo to Real.
The player wanted to go and Calderon, 57, constantly courted him but Fergie would not budge.